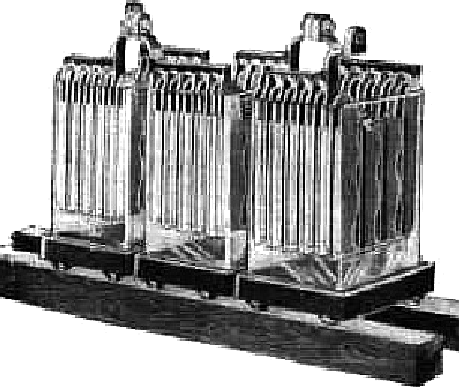 Lead-Acid battery technology, arranged in rows, balanced on small glass bowl insulators, buckets of which have been unearthed at Herstmonceux Museum.
WHAT IS SO SPECIAL ABOUT BATTERY ENERGY STORAGE?
In the years leading up to 1896, Parliament introduced statute designed to encourage investment in England's electrical infrastructure, where independent entrepreneurs up to that point, had no protection from hostile takeovers, and so would lose any money they spent developing local supplies of electricity.
It all began with the incandescent electric light bulb, invented independently by Joseph Swan in Britain, and Thomas Edison in America. Gas lighting was seen as dangerous and less bright, where lamps could be extinguished with gusts of wind - and had to be lit with matches, each lamp with its own valve. Electric lighting used wall switches for convenience. Something we take for granted today.
In the modern world of renewable energy, electrical power is stored in very large battery banks, designed to smooth peak demands from off-peak energy that would otherwise be wasted. This is because the wind blows at different times to the sun shining, and both of those naturally occurring variables, do not always dovetail with the demand from homes and factories.
Since at least 40% of our energy in the UK (@July 2023), is now from renewables like solar and wind turbine farms, storing energy has become commercially important as a supply feature. Up to 2023, the UK had the largest battery storage facility in Yorkshire, making Britain a technology leader in Europe. Shades of Major de Roemer.
Whereas, utilities in between 1900 and 2022, would power up and down generating stations, to cope with increases and decreases in demand. They did not have battery (or any other method) of storing energy. Mainly, because of the extra expense and space needed for such provision.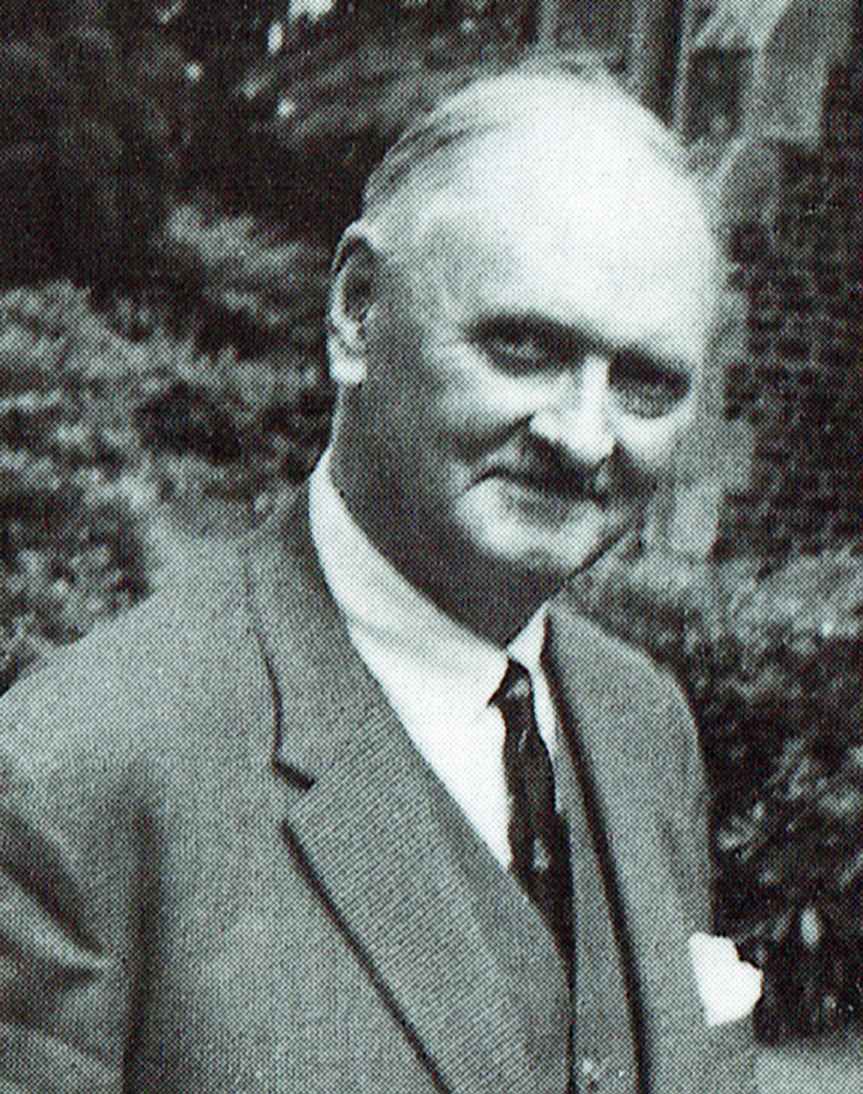 Major Charles de Roemer
When Major Charles de Roemer decided to invest in his Generating Works, the technology was in its infancy, with competing formats, that quite often were not compatible. The most obvious of which is Alternating Current (AC) and Direct Current (DC).
Quite unusually, the Major decided to invest almost as much in batteries, and devoted almost as much space to his battery store, as the generating machinery itself. Proportionally, this installation was many years ahead of its time. The reason for such a large energy store, was to be able to supply electricity to Lime Park and the whole of the village of Herstmonceux - by way of load levelling. Allowing the generating machinery to be stopped at night, as a noise abatement measure.
Though for different reasons, the technology is the direct descendant, and earliest known (or surviving) example of such innovation.
CHAPTERS
There will be more information provided on this page for the 2024 season. Thank you for your patronage and patience.