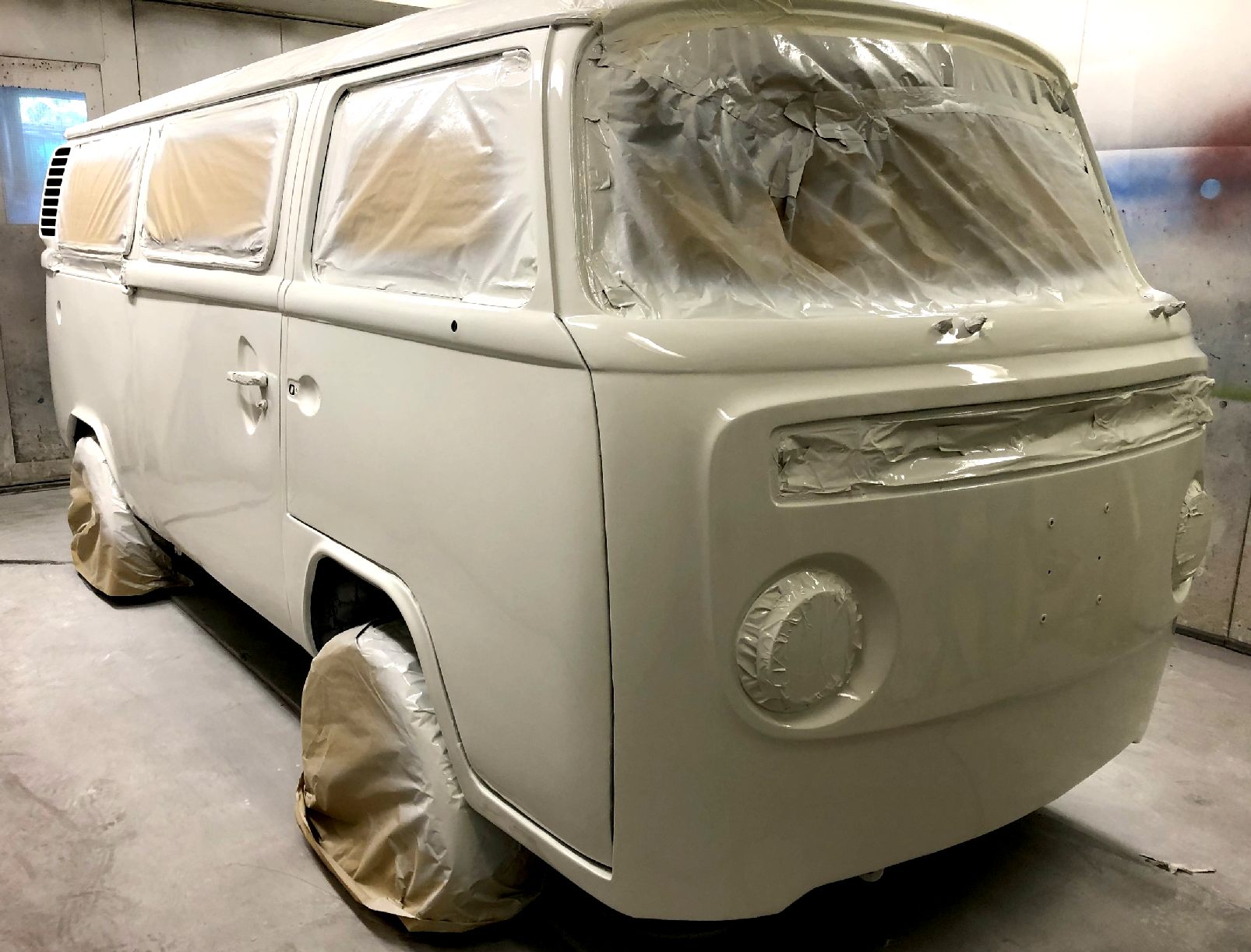 All the bodyworks completed, the van was epoxy primed and 2-pack painted in white, as a base for a variety of uses. Such as a tour bus to campaign against ocean plastic waste.
Not directly connected with the generating history of Herstmonceux Museum, though rebuilt and restored in the workshop garage, as an example of the design genius of Professor Ferdinand Porsche. This van is officially a historic vehicle, being 45 years old, and still ticking.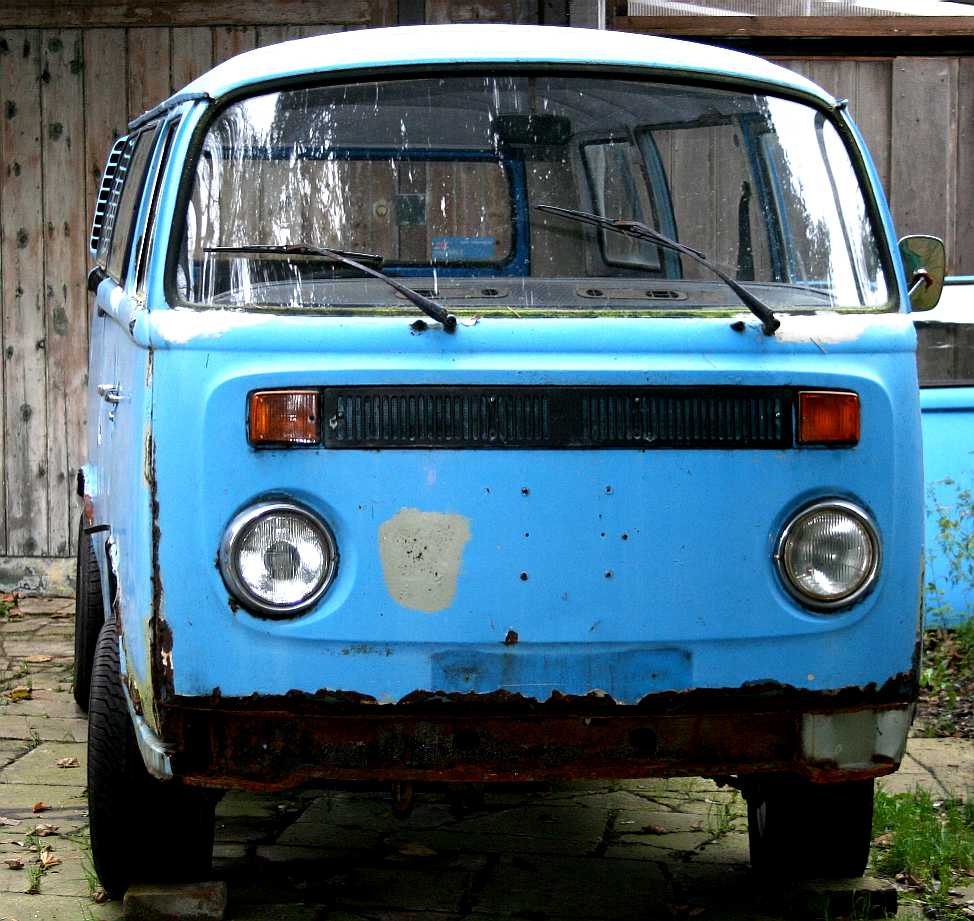 Bought from a scrap yard for £70, the van was in a very bad way. The engine had a hole in a piston, and there were no wheels. This was the beginning of years of hard work, by a number of different engineers.
KOMBI WAGON
The Volkswagen Kombi van is a classic design, and very simple, in that the engine is air cooled, with four cylinders in a boxer configuration. The internal combustion engine (ICE) uses petrol and simple coil spark ignition, with mechanical contacts and a traditional distributor. They can be serviced at the roadside. Indeed, wheel bearings have been changed in this fashion. The engine comes out by undoing just four bolts and is light enough for a fit person to carry. Meaning a clutch change takes around twenty minutes.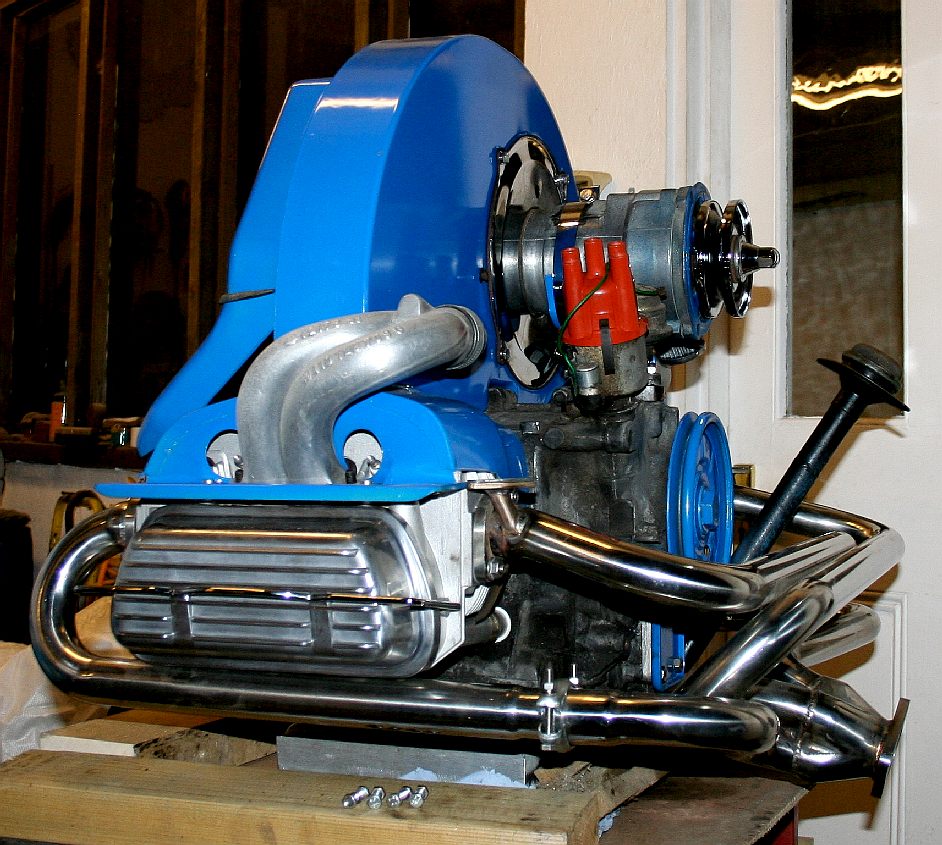 Automotive art. The air cooled engine features a stainless steel quiet pack exhaust, additional cooling fins on the rocker covers and blue enameled on the fan housing, that cools the four boxer cylinders.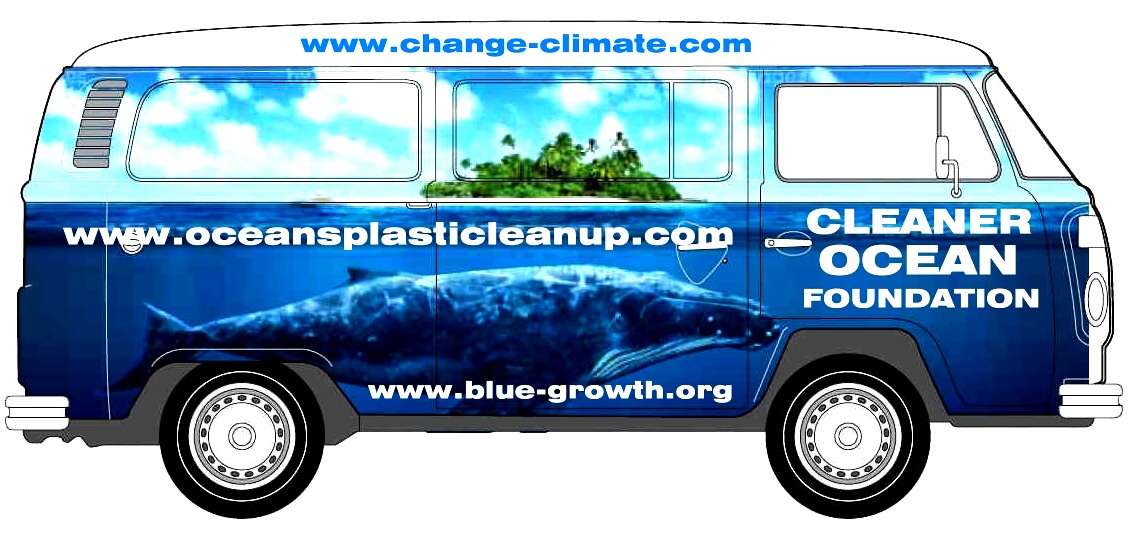 There are several innovative vehicles and vessels on permanent display at Herstmonceux Museum, including:
1. The fountain of youth, supplied from natural well water drawn on site
2. Adventure climbing frames for children (back to nature) Swiss Family Robinson
3. An Edwardian ice well, throwback to the days before refrigeration
4. A large underground condensation and water storage chamber
5. The world's smallest water basin, test tank for model boats & ships to 1:20 scale
6. World's smallest wind tunnel, vehicle drag measuring instrument using electronic strain-gauges
7. Three PV boat models, Navigator, SWATH & 2 cats + route map prior to Swiss PlanetSolar
8. Seavax, the ocean cleanup proof of concept prototype from 2016
9. AmphiMax, radio controlled (working) beach launching & recovery vehicle for SeaVax
10. Anthony the giant Australian bulldog ant, 300 times normal size
11. EV - FCEV refueling station model in 1:20 scale
12. The only working (fully functional) water well in Herstmonceux village
13. Solar panel, sun tracking system
14. Second World War, 'Anderson,' bomb proof shelter constructed by Major Charles de Roemer
15. City sports FCEV-BEV, hydrogen gull wing proof of concept DC50 electric car
16. Land speed record car: Bluebird-Electric BE1 (original 1st) with battery cartridge exchange
17. Land speed record car: Bluebird-Electric BE2 (original 2nd) with cartridge exchange
18. A complete mummified squirrel, found when re-roofing the Museum June 2017
19. A fully operational, and restored VW Kombi van dating from 1978 (historic vehicle)
20. BMW i3, battery electric vehicle hybrid, with onboard generator range extender
21. Three sewing machines, including an antique Singer and a Brother industrial.
22. A hornet's nest found on site & preserved in 2016 (reported as [Asian] invasive species, to be safe)
23. Three sewing machines, including an antique Singer and a Brother industrial.
24. Adventure climbing frames for children (back to nature) Swiss Family Robinson
25. 'Elizabeth Swann' proof of concept model 1:20 scale hydrogen powered trimaran
26. Holm oaks, planting and growing trees from acorns on site, re-wilding in Sussex