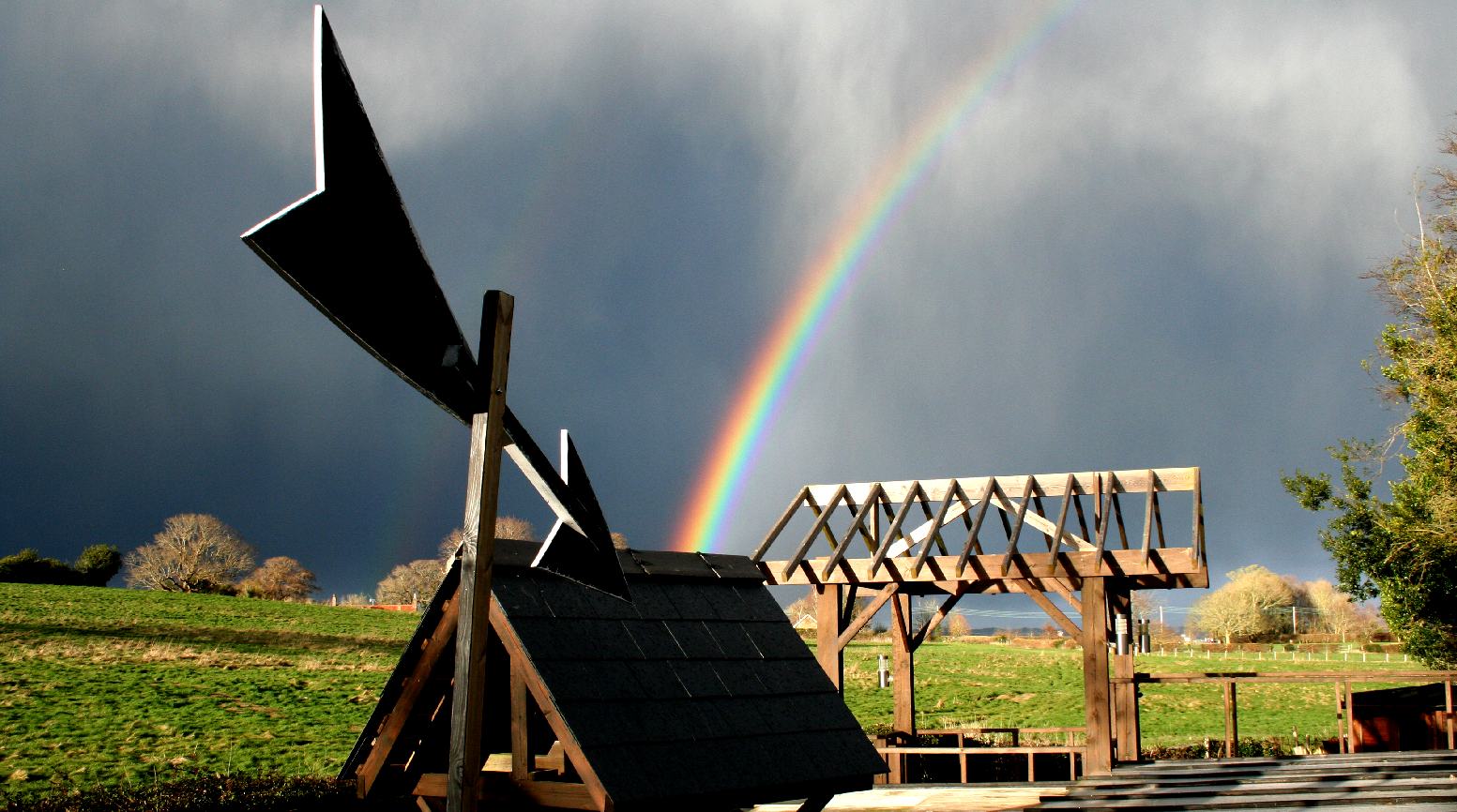 RAINBOW, MARCH 18 2019 - A sign from above as to the worth of this local historic asset, or perhaps a warning to would be usurpers? However this rainbow may be interpreted, what is for sure is that four years before this photograph was taken, the same phenomenon was captured on film to remind us that we should revere nature.
Traditionally, a rainbow is a reminder of God's promise that he will never destroy the earth with a flood again. In the story of Noah we find a world of people who have forgotten about their Creator, choosing to live selfishly and without regard for one another or God. How then should this repeated sign be interpreted. Biblically, or is it just a coincidence?
This field is prone to flooding, perhaps a reference to the Biblical cleansing and survival of Noah, his family and the animals that sought refuge in the Ark. Or, perhaps, to leave well alone, and respect natural equilibrium. Copyright photographs © 2015, 2018, & 2019, Cleaner Ocean Foundation and Lime Park Heritage Trust, all rights reserved.
Held to be the only working well in Herstmonceux village, the well in Lime Park was re-discovered in 1981. It had been covered over with four concrete sleepers, then covered in earth over the years, with grass and brambles as a thorny coating. Challenging any archaeologist to discover it. Obviously, this was a precaution, to prevent locals, especially children, from falling some forty feet or more into cold water. We understand that many years ago (more that 80) a child may have fallen into one of the twin wells. There are two heads and two well shafts.
At this time in 1981, there was a water standpipe in the garage entrance, that did not work. Presumably being disconnected, and probably fed from a large galvanised water tank, that seemed to have been installed in conjunction with a 3-phase pump at some time in between the 1960s or 1970s. Not being that old in technology. We think this installation was to provide water for other properties in Lime Park, for when there were water shortages. As the building was used as an office in conjunction with the growing of vegetables in the capacious gardens to the west of the Manor House. Those gardens having substantial high brick walls (Victoran Garden fashion) to capture heat during the day, for the vegetables to grow at night. Several steel plates stamped with addresses for invoicing were found in the old battery store section, that was the office, as we understand it from the evidence, and testimony of Ronald Saunders, as to the market garden activities.
Water is essential to life, for drinking, washing and heating. We take it for granted in developed countries, but then you should try surviving from a water hole. We have. We raised water by hand using buckets and rope, just as millions of people still do in undeveloped lands. We know that a modern well takes us one stage further and a well pump and storage tank, brings us into the 20th Century. You can see some of the stages of reconstruction of a traditional well head on this page.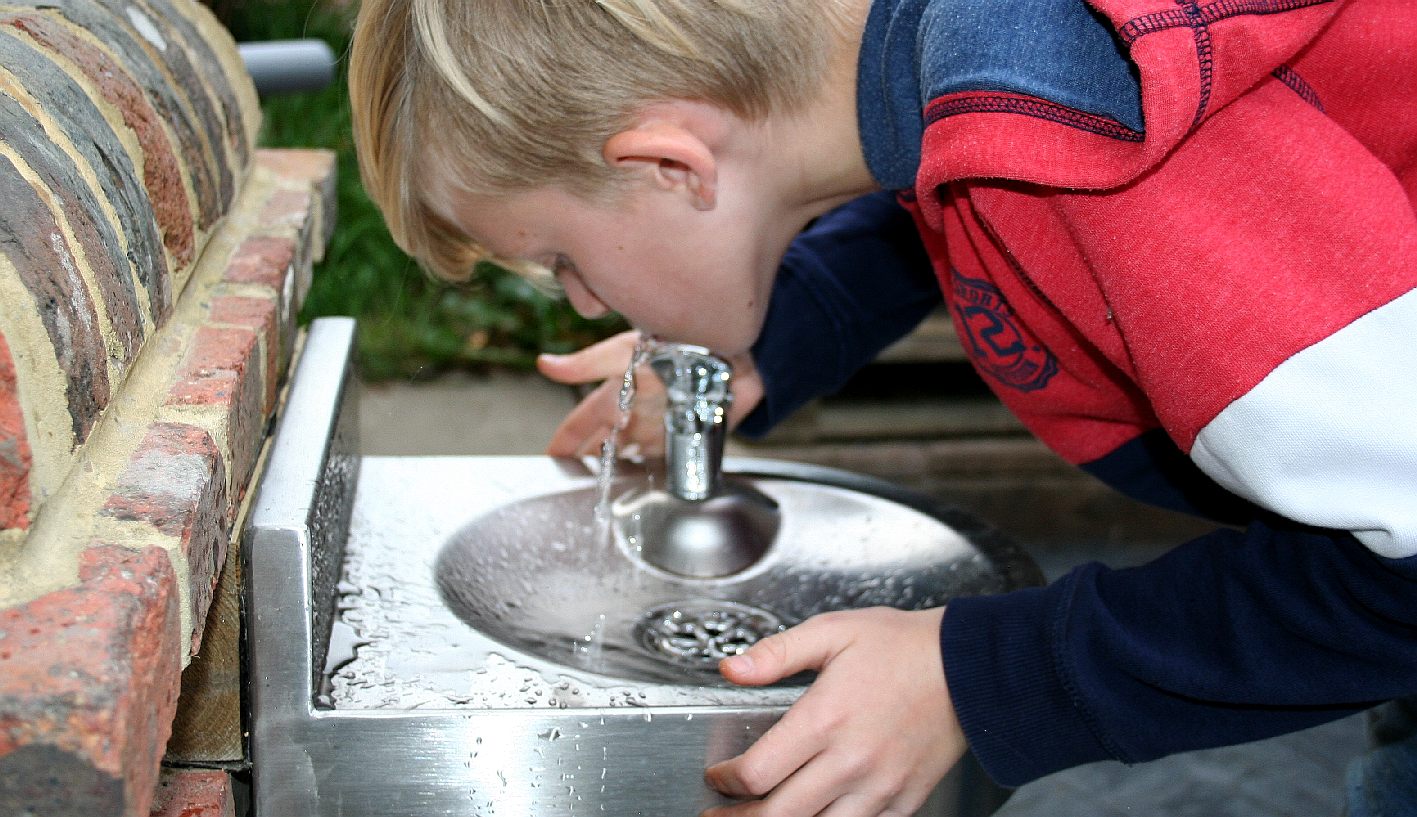 FOUNTAIN OF YOUTH, OCTOBER 2018 - This fountain is fed from the old well at Herstmonceux. Anyone may imbibe the health giving qualities of this natural water supply free of charge, such as ramblers and visitors to Lime Park. It is a criminal offence (Offences Against the Person Act 1861) with unlimited fines for any person who pollutes groundwater, or threatens to poison a water supply. By this means wells such as this last surviving working example in the village are protected by English statute. Alternative water supplies from wells are needed as reserves in case of pollution of reservoirs and other (aquifers) supplies. Bottled water being a last resort in emergencies. SDG 6 of the United Nations sustainability goals concerns safeguarding water supplies.
The Fountain of Youth is a mythical spring which allegedly restores the youth of anyone who drinks or bathes in its waters. Tales of such a fountain have been recounted around the world for thousands of years, appearing in the writings of Herodotus (5th century BC), in the Alexander romance (3rd century AD), and in the stories of Prester John (early Crusades, 11th/12th centuries AD). Stories of similar waters also featured prominently among the people of the Caribbean during the Age of Exploration (early 16th century); they spoke of the restorative powers of the water in the mythical land of Bimini. Based on these many legends, explorers and adventurers looked for the elusive Fountain of Youth or some other remedy to aging, generally associated with magic waters. These waters might have been a spring or any other water-source said to reverse the aging process and to cure sickness when swallowed or bathed in. The legend became particularly prominent in the 16th century, when it became associated with the Spanish explorer Juan Ponce de León, the first Governor of Puerto Rico. Ponce de León was supposedly searching for the Fountain of Youth when he traveled to Florida in 1513.
The 3-phase, triple stage pump did work, but had leaks, so was impractical. It was used to pump out the subsurface holding tank to the rear, in what we (the 1999 Report) call shed 3, once or twice. And, possibly the steel pipe feeding from the well, may have been corroded, because it could not lift water from the well. Thus, at first re-occupation in 1981/2, water was raised in 10 liter buckets, using a rope. The bucket(s) were weighted with lead to tip and sink quickly. The person doing the lifting, being a true Aquarian. Several clean buckets were lifted each week, people taking it in turns to raise the water. The quickest at it being Vic, the handyman. Who became quite skillful in the art. Mainly because without water, it was not possible to wash his hands from all the grime of day to day chores, and because the water was needed to make a hot cup of tea.
In not many years, a 3-stage stainless-steel lifting pump was lowered into the well water. This pump can lift the well water high enough to fill an external water tank mounted on steel stilts, protected by timber cladding and insulation to prevent freezing in winter. Even so, the tank has frozen solid once or twice, requiring thawing to get the water running again. We now have that down to an art, taking about twenty minutes, with heat applied directly underneath the tank.
About thirty years ago, the brick well head was reconstructed, with the traditional well construction put back from 2012, along with the bronze bell that is dated 1898, a traditional means of calling people to collect water, prior to Southern Water and the reservoirs at Arlington. Finally, in 2016, a slate roof was added to the timber frame.
Notably, this is the only supply for the Museum, providing crystal clear potable drinking water for the past forty years. The well head is now protected by a cover and lock, and there are security cameras on site, just in case anyone is foolhardy enough to want to try and find out how deep the water table is.
In some countries water is more valuable than petrol. As desertification continues from global warming, this water supply may become indispensable.
The occupiers of the Generating buildings, including, Herstmonceux Museum, have an unbreakable right to enjoy fresh water from this well source, as per the Prescription Act of 1832. Having enjoyed such right for over 40 years unbroken use. The use is also protected by Article 1 of Protocol 1, of the Human Rights Act 1998: Peaceful enjoyment of possessions. A water supply being regarded as a possessive right. The owners of the field adjacent, should take note. As should any person who owns land near a well that is actually in use as a current supply of drinking water.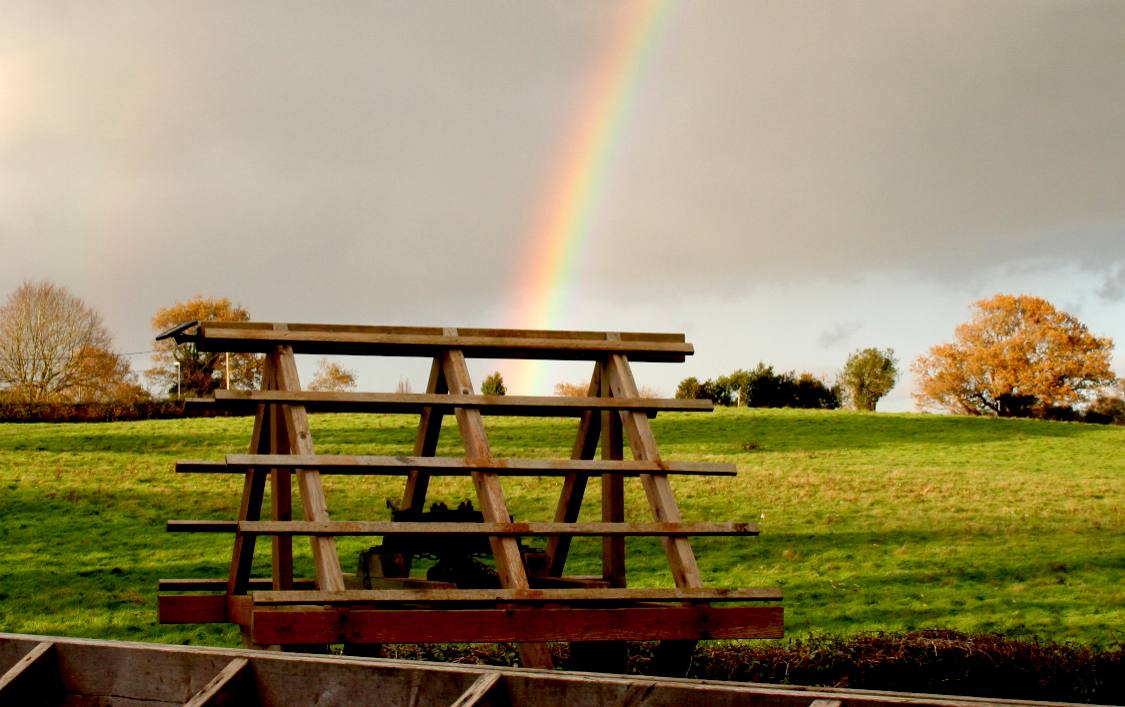 25 NOVEMBER 2015 - Is there is a pot of gold at the end of this rainbow or is this a sign from above of good things to come? Herstmonceux Museum is a reminder of days gone by when water was drawn from wells to quench the thirst of villagers and workers on the vegetable garden at Lime House. We know that the villagers used this well at certain times of the year, as did other buildings in Lime Park and Chapel Row.
GENESIS 9:13-16 - 13 I have set my rainbow in the clouds, and it will be the sign of the covenant between me and the earth. 14 Whenever I bring clouds over the earth and the rainbow appears in the clouds,
15 I will remember my covenant between me and you and all living creatures of every kind. Never again will the waters become a flood to destroy all life. 16 Whenever the rainbow appears in the clouds, I will see it and remember the everlasting covenant between God and all living creatures of every kind on the earth."
A water well is an excavation or structure created in the ground by digging, driving, boring, or drilling to access groundwater in underground aquifers. The well water is drawn by a pump, or using containers, such as buckets, that are raised mechanically or by hand. These days an electric pump linked to a float switch does the job, special pumps are used by the United Nations in respect of water supply to underdeveloped regions.

Wells can vary greatly in depth, water volume, and water quality. Well water typically contains more minerals in solution than surface water and may require treatment to soften the water.
The ancient Romans recognised the benefits of drinking and bathing in natural waters. Roman public baths were used for health, hygiene and recreational purposes. As their empire grew, the Romans built baths throughout Europe - from the Mediterranean to the banks of the Rhine and Danube. The modern thermal resorts of today derive from the Roman tradition and some have even been developed on or near these historical sites.
In addition to the archaeology contained in the structure of the extant generating building, together with original switches and other electrical apparatus, much of which was excavated on site, there are several innovative vehicles and vessels on permanent display at Herstmonceux Museum, including a catalogued Library Archive and an Art Gallery:
1. Art Gallery - Collection of paintings, pictures, graphics, sculptures, wooden carvings & exotic glassware
2. Archives - Historic documents library, patents, trademarks, copyright, films, catalogued legal papers & letters
3. An Edwardian ice well, throwback to the days before refrigeration
4. A large underground (condensation/cooling) and water storage chamber for ice making & export capacity
5. The world's smallest water basin, test tank for model boats & ships to 1:20 scale
6. World's smallest wind tunnel, vehicle drag measuring instrument using electronic strain-gauges
7. Three PV boat models, Navigator, SWATH & 2 cats + route map prior to Swiss PlanetSolar
8. Seavax, the ocean cleanup proof of concept prototype from 2016
9. AmphiMax, radio controlled (working) beach launching & recovery vehicle for SeaVax
10. Anthony the most dangerous giant Australian bulldog ant, 300 times normal size
11. EV - FCEV refueling station model in 1:20 scale
12. The only working (fully functional) water well in Herstmonceux village
13. The fountain of youth, supplied from natural well water drawn on site
14. Second World War, 'Anderson Inspired,' bomb proof shelter constructed by Major Charles de Roemer
15. City sports FCEV-BEV, hydrogen gull wing proof of concept DC50 electric car
16. Land speed record car: Bluebird-Electric BE1 (original 1st) with battery cartridge exchange
17. Land speed record car: Bluebird-Electric BE2 (original 2nd) with cartridge exchange
18. A complete mummified squirrel, found when re-roofing the Museum June 2017
19. A fully operational, and restored VW Kombi van dating from 1978 (historic vehicle)
20. BMW i3, battery electric vehicle hybrid, with onboard generator range extender
21. Solar panel, sun tracking system, with battery storage
22. A hornet's nest found on site & preserved in 2016 (reported as [Asian] invasive species, to be safe)
23. Three sewing machines, including an antique Singer and a Brother industrial.
24. Adventure climbing frames for children (back to nature) Swiss Family Robinson
25. 'Elizabeth Swann' proof of concept model 1:20 scale hydrogen powered trimaran
26. Holm oaks, planting and growing trees from acorns on site, re-wilding in Sussex
It is no accident that well housings include an upright and cross-tree, to make a Cross, since water is essential to life, and sharing it is the Christian way. The bronze well bell is clearly visible and dated 1898. Cast in London.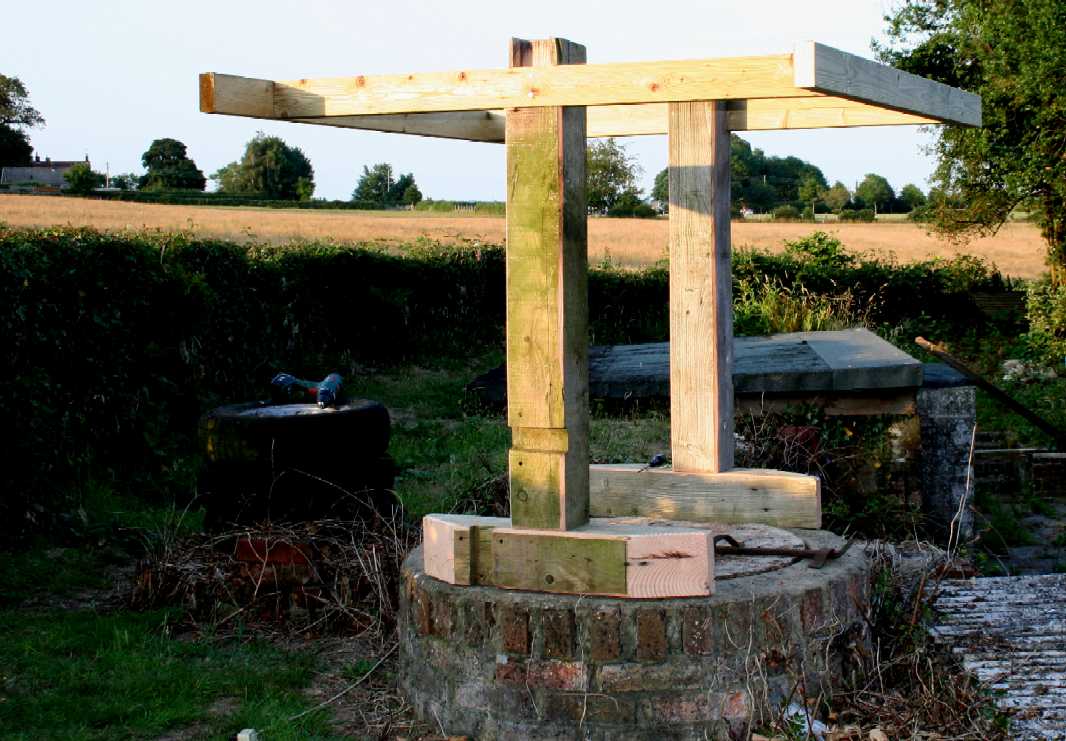 Reconstruction of the timber frame, to support a roof and the original well bell - the base and uprights.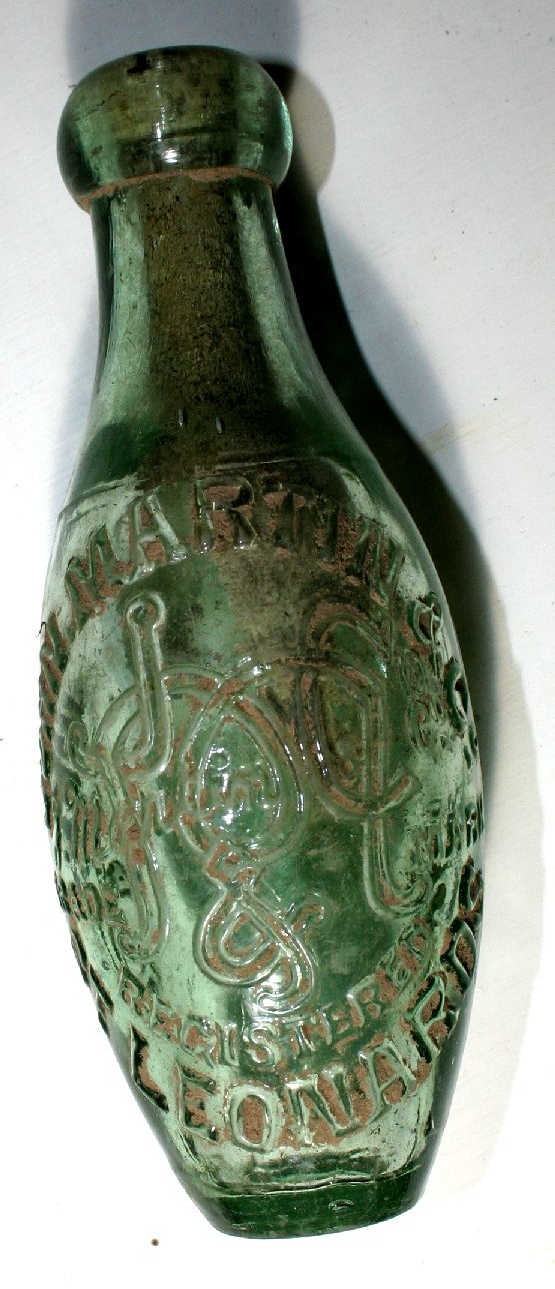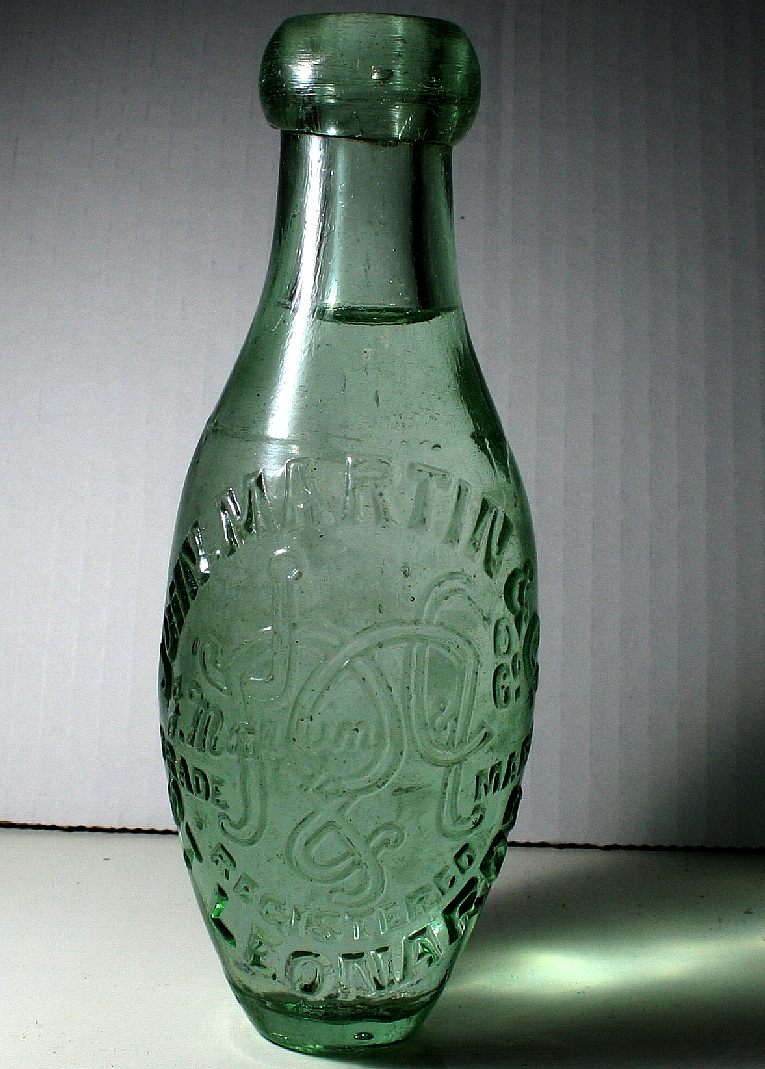 BOTTLED WATER - Long ago monks obtained their drinking water from a spring in Herstmonceux. This bottle was unearthed in Lime Park just feet away from the ancient water source, now a well that has been in use for over a hundred years and supplies drinking water to many concerns in Lime Park. John Martin & Co operated in and around the Hastings area from 1895 onwards, also bottling other beverages in stoneware bottles bearing their distinctive brand with different coloured tops, presumably to denote the contents.
The design of this glass bottle is typical of a time when life was slower and we were more in touch with nature. Water that is bottled from this well will be in similar sculpted glass vessels to be enjoyed as it was a hundred years ago, or as a souvenir.
High volume glass manufacturing contributes around £1.3 billion to the UK economy each year and provides more than 6,650 direct jobs, as well as an estimated 115,000 more jobs in its supply chain. The UK is also home to numerous manufacturers of specialist and scientific glass, as well as luxury crystal.

Glass is central to a safe and sustainable future – our homes, vehicles, food supply, communication, entertainment and much more all rely on it. Our industry's continuous improvement of the things we all use daily is helping reduce energy consumption and carbon emissions across every part of life. Meanwhile, the unique chemical properties of glass are being harnessed to solve problems in medicine and power generation.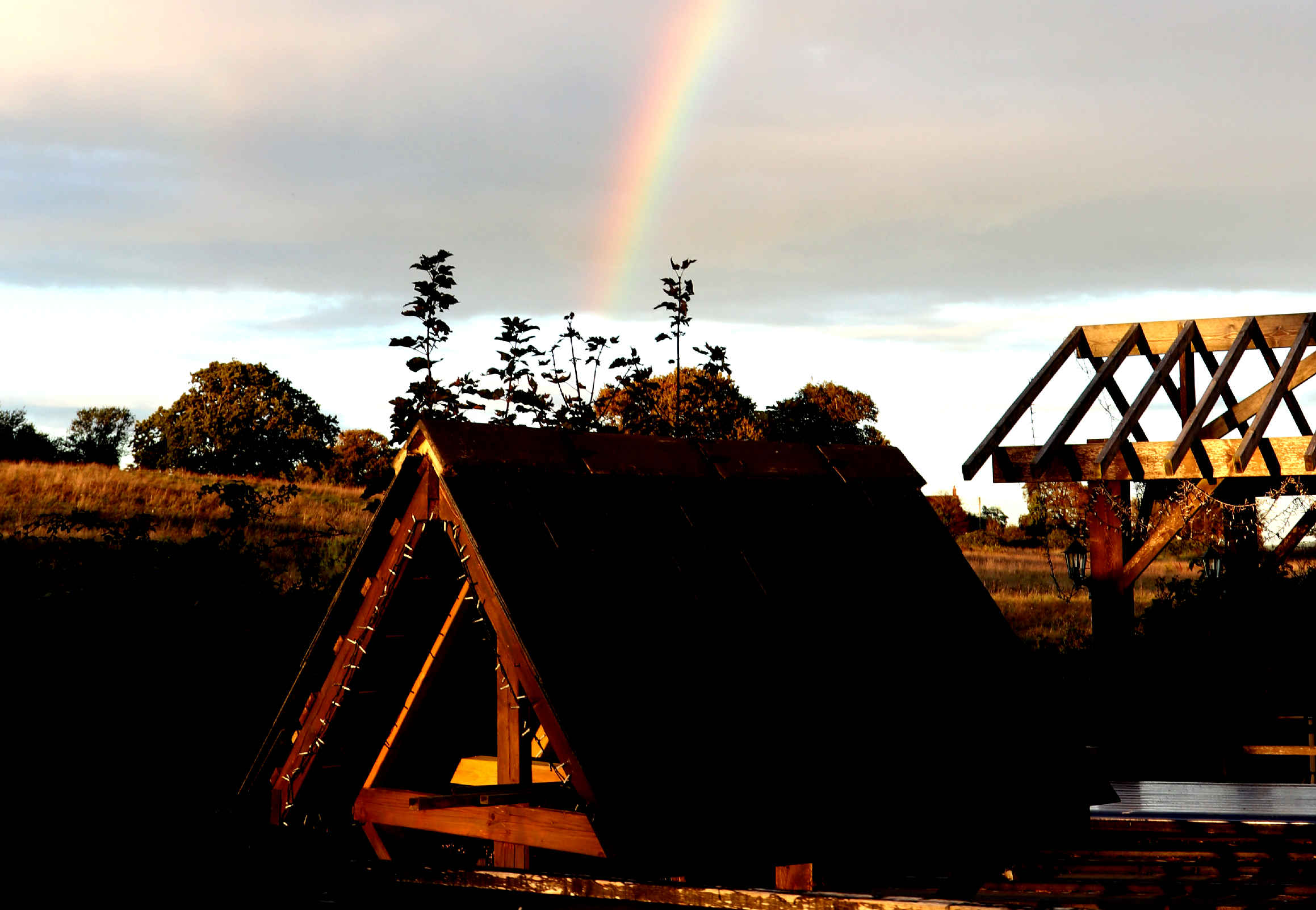 Sunday October 22nd 2023. Another rainbow above the well at Herstmonceux Museum, protecting the ancient water supply.
What are the odds on that? Seems to be a regular occurrence, about every four years.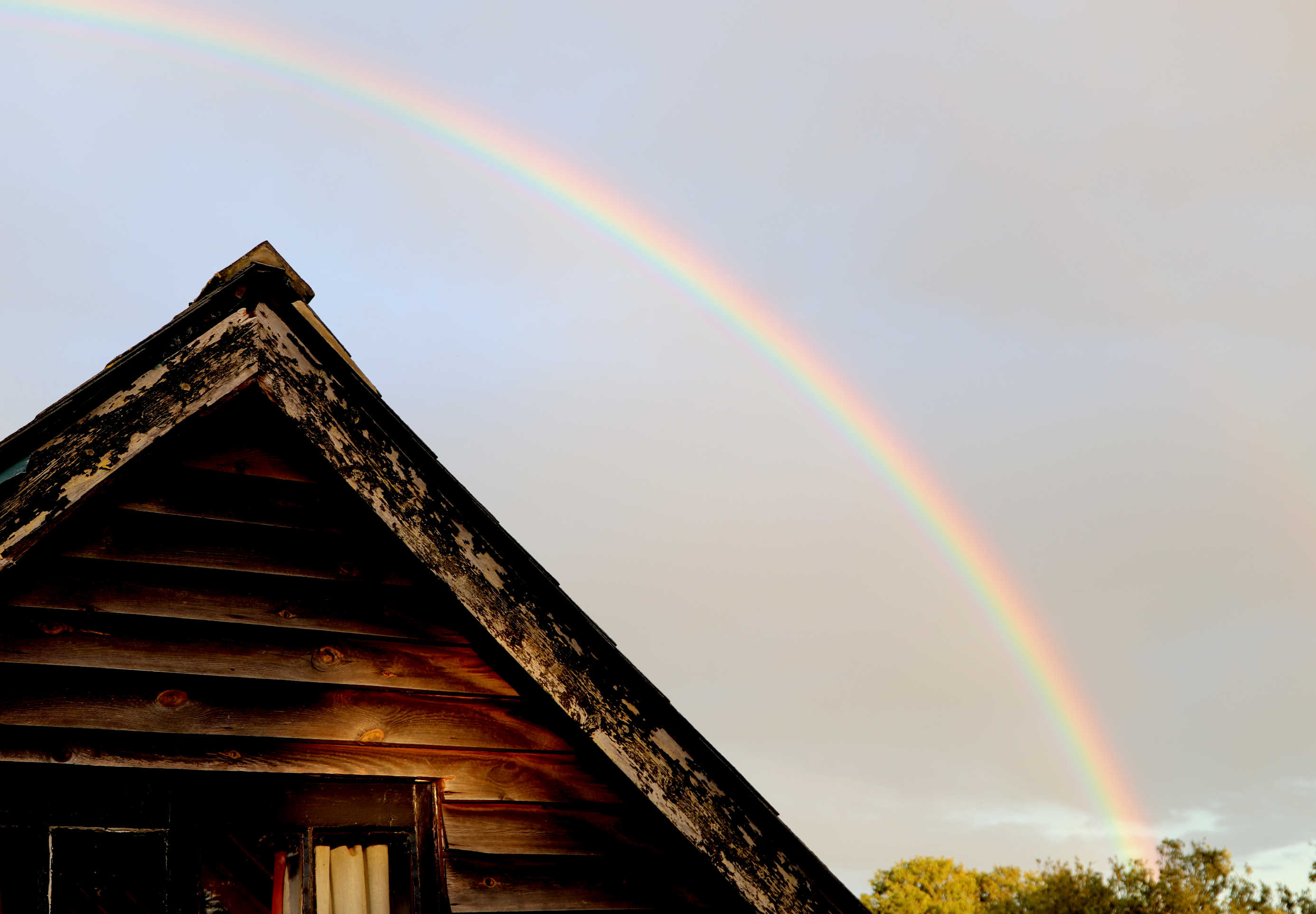 Sunday October 22nd 2023. The rainbow arced over the Generating Buildings. A beautiful sight to see.
Copyright © pictures. Lime Park Heritage Trust
We hope that some of these exhibits might inspire generations of young scientists, to think outside the box, as the innovators appear to have come up with some quite remarkable solutions, all in one place. As some kind of spontaneous think tank, inventive Mecca, or creative commune, where ideas come to life.