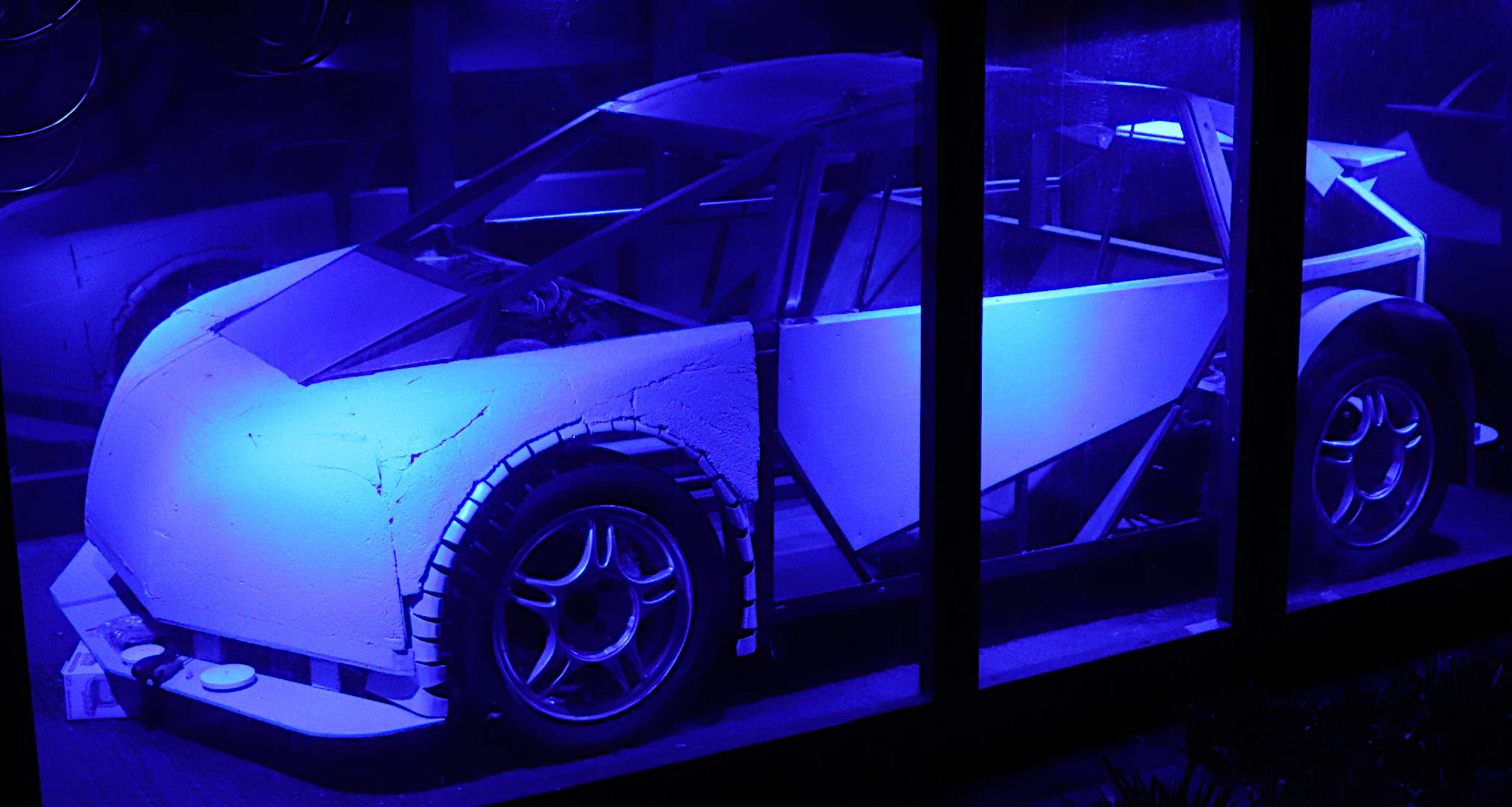 The first electric car in the world that was designed to switch between batteries and hydrogen fuel cells instantly, at the flick of a switch, is on permanent display at Herstmonceux Museum, in East Sussex. Even today in 2023, this innovative technology is years ahead of its time. The system offers EV's that are cheaper to buy and repair, so lowering insurance premiums - and lighter zero emission cars with unlimited range. Auto makers might one day take a shine to the advantages.
Not directly connected with the generating history of Herstmonceux Museum, but flowing therefrom, more as a consequence of the development of the National Grid, which allows energy to be transferred over long distances, some way from the generators.
Of course, the same may be said of internal combustion engine vehicles, except that the starting point is fossil fuels, being oil pumped from underground locations, refined and transported by oil tankers to your local garage. The only problem with petrol and diesel vehicles, splendid though they have been as transportation to now, being the (carcinogenic) carbon monoxide and particulates they emit. Whereas, EV's are zero emission machines.
DC50 GULL WING FCEV
From 2013 onwards, until about 2015, a number of volunteer students worked on producing this versatile electric vehicle, which can swap energy cartridges in minutes, to go from being a Hydrogen Fuel Cell car (FCEV) to Battery Electric Vehicle (BEV).
Unlike earlier battery swap systems, this mechanism used an electric power-loading mechanism, in preference to pneumatic or hydraulic cylinders.
The concept is totally original, emanating from the garages of the Generating Works. This incredible machine was built on a shoestring budget, based on Austin Metro 'hydrolastic' (rubber cone) suspension. But that was it. The vehicle has a steel spaceframe, and a bespoke, hand built body, that was not (unfortunately) completed, but may one day have her carbon fibre bodywork fitted. Should a fresh influx of students become inspired.
In prototype form, the vehicle used twin Lynch, pancake motors, giving a 90mph top speed, but was designed for wheel-motors of around 50Kw each. Giving some 270 horsepower. Not unusual today, but in such a lightweight vehicle with a low coefficient of drag (Cd), we are looking at well over 150mph performance and 0-60 in around 3 seconds. Again, that is not staggering, compared to the latest Rolls Royce EV and other supercar EVs that can top 250mph with ease.
Being so light, and with virtually instant cartridge refueling, this little beauty does not churn up the tarmac it rolls over. With near instant recharging, there are no range restrictions, dependent on suitable service stations by way of infrastructure. Or at least, roadside cartridge depots at supermarkets, etc.
There are several innovative vehicles and vessels on permanent display at Herstmonceux Museum, including:
1. Art Gallery - Collection of paintings, pictures, graphics, sculptures, wooden carvings & exotic glassware
2. Archives - Historic documents library, patents, trademarks, copyright, films, catalogued legal papers & letters
3. An Edwardian ice well, throwback to the days before refrigeration
4. A large underground (condensation/cooling) and water storage chamber for ice making
5. The world's smallest water basin, test tank for model boats & ships to 1:20 scale
6. World's smallest wind tunnel, vehicle drag measuring instrument using electronic strain-gauges
7. Three PV boat models, Navigator, SWATH & 2 cats + route map prior to Swiss PlanetSolar
8. Seavax, the ocean cleanup proof of concept prototype from 2016
9. AmphiMax, radio controlled (working) beach launching & recovery vehicle for SeaVax
10. Anthony the most dangerous giant Australian bulldog ant, 300 times normal size
11. EV - FCEV refueling station model in 1:20 scale
12. The only working (fully functional) water well in Herstmonceux village
13. The fountain of youth, supplied from natural well water drawn on site
14. Second World War, 'Anderson Inspired,' bomb proof shelter constructed by Major Charles de Roemer
15. City sports FCEV-BEV, hydrogen gull wing proof of concept DC50 electric car
16. Land speed record car: Bluebird-Electric BE1 (original 1st) with battery cartridge exchange
17. Land speed record car: Bluebird-Electric BE2 (original 2nd) with cartridge exchange
18. A complete mummified squirrel, found when re-roofing the Museum June 2017
19. A fully operational, and restored VW Kombi van dating from 1978 (historic vehicle)
20. BMW i3, battery electric vehicle hybrid, with onboard generator range extender
21. Solar panel, sun tracking system, with battery storage
22. A hornet's nest found on site & preserved in 2016 (reported as [Asian] invasive species, to be safe)
23. Three sewing machines, including an antique Singer and a Brother industrial.
24. Adventure climbing frames for children (back to nature) Swiss Family Robinson
25. 'Elizabeth Swann' proof of concept model 1:20 scale hydrogen powered trimaran
26. Holm oaks, planting and growing trees from acorns on site, re-wilding in Sussex